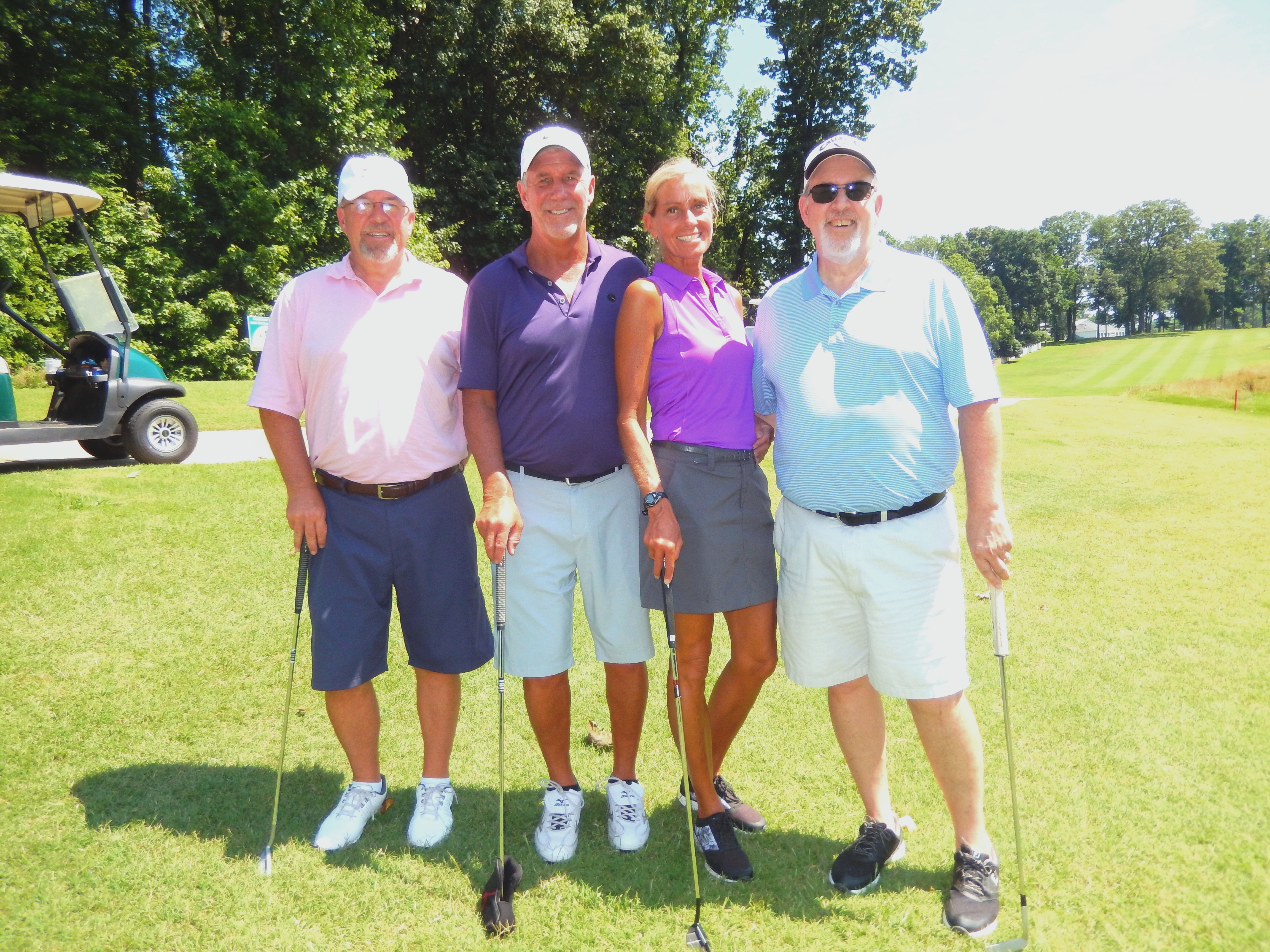 THREE GUYS AND A GAL
The 2017 GMDM Charity Classic on June 15, 2017 was a great success.
The Barton brothers and Diane Misenheimer broke the Cone Health 2-year dominance of first place by winning with a score of 57 at the 6th annual GMDM Charity Golf Classic at Starmount Country Club on June 15, 2017.
Fifteen foursomes competed in the tournament.  Second place went to:  Dr. Pete Kwiatkowski, Dr. Mark Yates, Jim Roskelly and Steve Anderson with a score of 59. Third place went to:  Mitch Lundefor, Darrell Inman, Noah LaRoe and Bradley Guyn with a score of 61.
Donations were made to ARC OF GREENSBORO and the GMDM SCHOLARHIP FUND
MANY THANKS TO OUR MAJOR SPONSORS, ACTIVITY SPONOSRS AND TEE SPONSORS